Who is Cash for Your Vehicle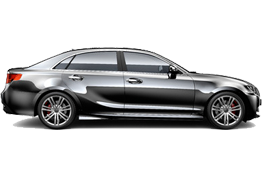 I am a local licensed dealer traveling in the New England area purchasing all types of vehicles including high mileage. Please call me for a fast easy quote or you can click the vehicle information link below and fill in the year, make, model, mileage and condition and I can get back to you as soon as possible. I am also willing to make the bank/loan payoff. Please be advised that Massachusetts has strict lemon laws on any vehicle sold and since I am a licensed dealer I will buy your vehicle 100% as is with (NO WARRANTY, NO MECHANIC, NO INSPECTION STICKER, NO LEMON LAW, NO HASSLES!). This is the Fastest Easiest way to sell your vehicle with NO RECOURSE.

I am willing to pay by either Cash or Certified Bank Check. I can also give you a quick education on how the dealers will show you on paper higher trade in values for your vehicle but in reality you will get less. You will have much more negotiating power with no trade in when you buy your new vehicle, and 90% of the time I can pay more than the dealers offer. Please remember I do not pay retail book value prices. Don't hesitate to call, e-mail or click on the link below.